Communications
Posted: February 8th, 2023
Adventist Church Suspends Its Food Bank After Neighbour Complaint

Website Admin
The Website Administrator
it@adventistontario.org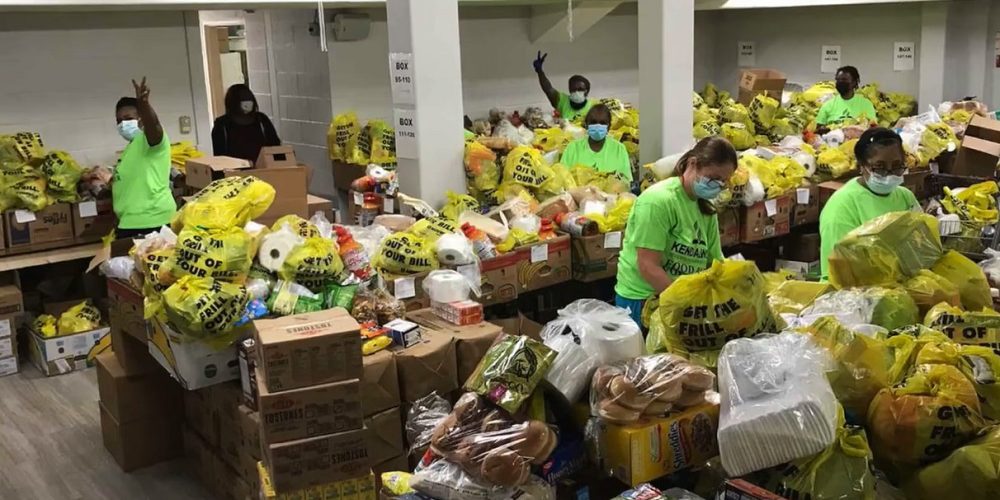 On Thursday, February 2, 2023, Kendalwood Seventh-day Adventist Church, located in Whitby, suspended its highly successful food bank operations to comply with a local bylaw order first issued in March 2022.
"We had to suspend operations while we consider how to move forward," said Pastor Jason Levy. "It's painful, like the initial stages of grief, but we had to act to avoid litigation."
The suspension of operations by one of Durham Region's largest food banks came after numerous complaints were made to the Town of Whitby against the church. Many of these cited noises from refrigerated trailers in the parking lot and the accumulation of garbage. After investigating the complaints, the town issued a bylaw infraction against the congregation. Failure to comply would have invited fines of up to $100,000 against the Ontario Conference of the Seventh-day Adventist Church, and possible closure of the church building.
Since 2016, the church had been operating a food bank from its basement fellowship hall. Prior to the pandemic, it was feeding about 35 families weekly. During the pandemic, this number rapidly increased. It has continued to grow and attracted support from the deputy mayor, Maleeha Shahid, who sometimes volunteered there. Pastor Levy said schools sent their students who needed volunteer hours to gain them at the food bank. Children's services often referred people who needed food to them.
Levy spoke highly of the volunteers. "While we have local members volunteering, the majority are from other nearby Adventist churches as well as people from the local community who value what we are doing."
In a recent interview shown on Friday, January 27, 2023, Mayor Elizabeth Roy, told CBC television that the town had been in a dilemma because, while the food bank was providing a very important service to the community, the council had to weigh it up against the complaints made by neighbours.
Five days later, on February 2, after consultation with leaders at the Ontario Conference, the church decided to suspend the foodbanks operations at the church premises. Following the decision, the Ontario Conference provided financial aid to help satisfy compliance with the bylaw.
"We are now looking for a different space to re-open," says, Levy.
The Community Services Department of the Ontario Conference, along with other interested groups, are assisting Kendalwood Church to identify a suitable location for the food bank to relocate and once again serve the Whitby community.