Prison Ministries
Posted: November 26th, 2020
Testimony of a Life Transformed

Christelle Agboka
Communications Director
cagboka@adventistontario.org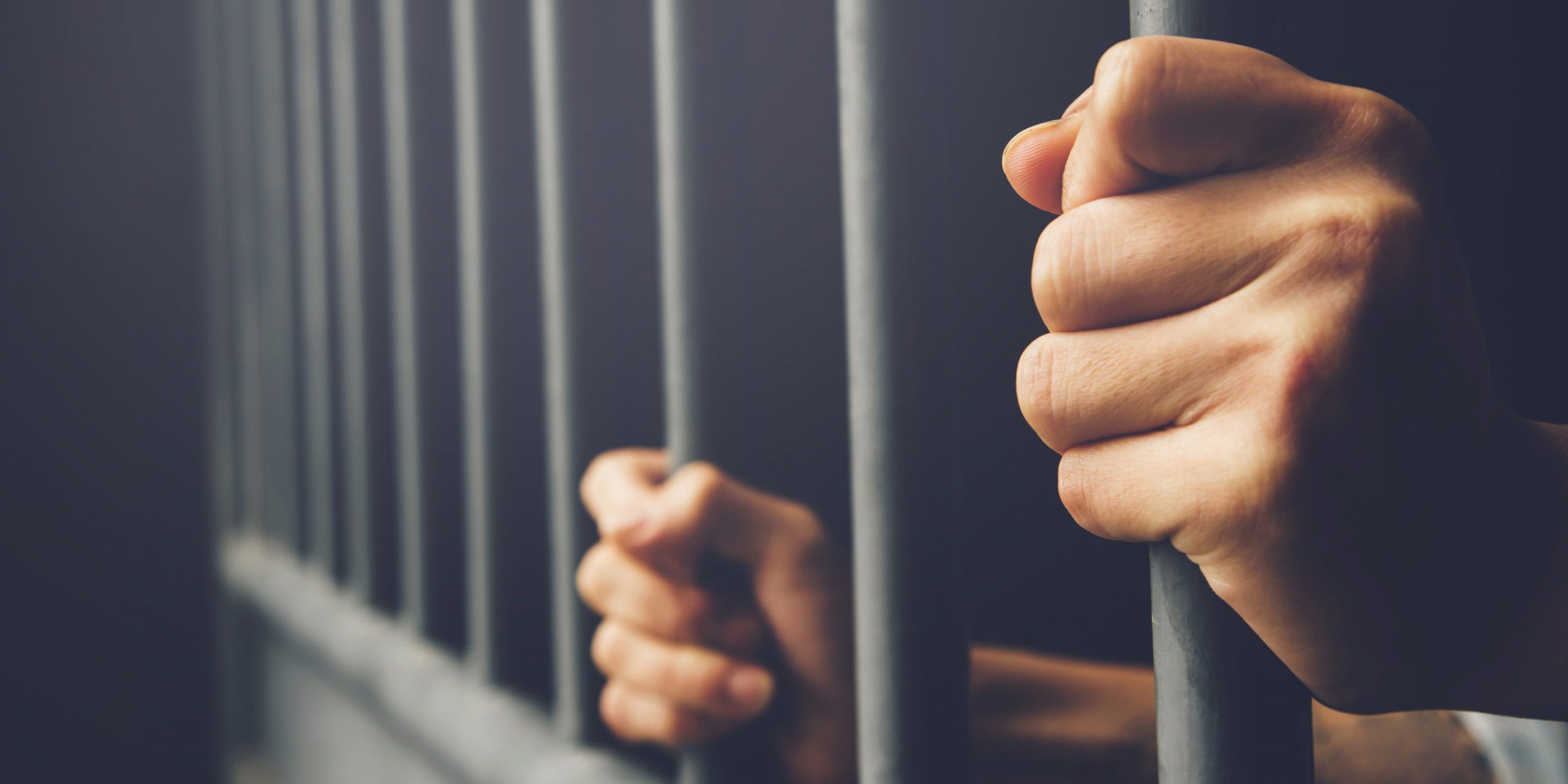 Mission Behind the Glass Prison Ministry Convocation
Prison ministry is a vital yet often neglected department in our churches. However, the Bible stresses the importance of visiting prisoners. Isaiah 61:1 foreshadows Christ's ministry. "The Spirit of the Lord God is upon Me, because the Lord has anointed Me to preach good tidings to the poor; He has sent Me to heal the broken-hearted, to proclaim liberty to the captives, and the opening of the prison to those who are bound" (ESV).
At this year's virtual convocation, held on November 21, 2020, Pastor Christopher Clark of Lake Region Conference shared his incredible testimony of how Prison Ministry transformed his life. Growing up in Chicago's west side, he'd dabbled in drug dealing and been arrested for gun possession before completing a seven and a half-year stint in the marines.
12 Years of Jail for a Phone Call
 Honourably discharged, he struggled to find a job to support his wife, Ebony, and their baby on the way. His search led to a call with a drug dealer friend, which the FBI tapped. He did not possess drugs, yet, he says, "I was arrested for talking on the phone about drugs."
Clark signed a plea for 12 years, entering prison in 2004. As a teen, he'd learned about Adventism from Ebony, his high school sweetheart, but in jail, he began studying the Bible and accepted the Sabbath truth. "I said to the Lord, if you ever allow me to leave jail, I'm gonna join that church. But even if not, I belong to You, Lord, no matter what."
In 2005, he was released on bond and got baptized at Independence Boulevard Church. He returned to federal prison to complete his sentence in 2008, moving to different facilities across the country and was released in 2015.
Unusual Path to Ministry
 This time, he was actively engaged in Bible studies and Adventist worship services for inmates. As worship attendance skyrocketed, the visiting pastor suggested that Clark complete a Master of Divinity. Upon his release, his local church pastor also affirmed this call.
Clark resisted his call as the barriers seemed too high—for one thing, he only had an associate's degree, completed in between prison stints. For another, he didn't have the finances. One day, while mopping floors as a part-time cleaner for the Salvation Army, he thought, "Lord, this can't be my life." God reminded him, "I already told you what you should be doing. If you'd just trust me and have faith, I'll open windows that you couldn't believe."
God came through in miraculous ways. Clark was accepted on a probationary basis and managed to meet the academic requirements to get into and stay in the program with help from friends and family. He discovered that 85% of his tuition could be paid by the GI Bill for veterans. And he was able to come home to his family every weekend, even completing his pastoral internship at his home church.
Clark's formal ministry began even before graduation, as the Lake Region Conference hired him to pastor two churches. On the 20th of October, he came full circle, being installed as lead pastor at Independence Church. "Nothing but the Lord," he said.
On the 21st, he reiterated that he was only there because of volunteers who, for 45 minutes, did Bible study, prayed for, and sang with him. Despite the brevity of those sessions, the impact was long-lasting. "I'm ashamed of what I did. But I'm not ashamed of where I've been," he said.
Lessons from the Criminal on the Cross
 In his mid-day service message, Clark focused on Jesus forgiving the criminal on the cross. This criminal recognized that he was a sinner deserving wrath. And although he was not in church, tithing, or engaged in any religious rituals, in his final moments he displayed wisdom and a spirit of worship that the Roman soldiers, Sadducees, and Pharisees did not.
Clark called for people engaged in prison ministries to share with prisoners that they are also sinners in need of grace. Even if they have not committed a punishable crime, all have sinned and fallen short of the glory of God. "God is so merciful that the wrath that should have been poured out on us He poured out on His Son."
Introducing Ontario Prison Ministries Association of Seventh-day Adventists (OPMASDA)
 In the morning service and afternoon program, where he shared his testimony in detail, Clark spoke to a captive audience, mostly members of the Ontario Prison Ministries Association of Seventh-day Adventists (OPMASDA). This ministry exists to help prisoners and their families, who are coping with multiple challenges. Inmates struggle with isolation from their families and society at large, the potential for violence, guilt, anger, depression, and uncertainty about their futures. Their absence creates families struggling with poverty, mental health issues, illiteracy, educational deficits, and increased risk of incarceration for prisoners' children.
Prison ministry in Ontario began as a grassroots operation in 1976 with a few volunteers. It began to grow in the 1990s, thanks to the efforts of long-standing OPMASDA member Millie Fairman, Pastor Alan DeSilva of Apple Creek, and others, including Pastor Carlton Roulston, a 28-year volunteer. In 1997, OPMASDA was adopted and officially inaugurated as an Ontario Conference association.
Fairman, who has been involved with prison ministry since 1990, stated, "It's a rich, rewarding ministry. I might not see my reward on earth, but my greatest reward will be when I go to heaven and someone says, 'I was in prison, and because of you, I am here.'"
OPMASDA's Mission
For 23 years, OPMASDA has operated under a four-part mission:
A: To coordinate a unified prison ministry of Seventh-day Adventist volunteers who will assist prison and jail chaplains in meeting the spiritual needs of inmates in Ontario
B: To lovingly invite inmates and members of their families to accept Jesus Christ as their Saviour
C: To coordinate a unified Seventh-day Adventist after-care ministry that provides spiritual and/or material assistance to former inmates and their families
D: To provide opportunities for exchange of information and Christian fellowship so that OPMASDA members can become more effective in their work
Volunteers' key activities include the following:
Developing personal relationships with inmates via one-on-one visits
Conducting inspiring worship services—for example, a one-hour preaching service with singers, musicians, a preacher, and several inmates
Facilitating Bible studies—for example, a thirty-minute study led by a single volunteer
Building relationships by visiting prisoners' families frequently and systematically
Mentoring youth by meeting with them once a week, taking them on outings, promoting positive values, and connecting them with helpful resources
Pastor Clarke encouraged attendees to introduce prisoners to Jesus. He concluded, "Your 45 minutes could make a difference in someone's life. I'm living proof of it. People are lost. They need hope. You have to be the one to show them the way to be found in Jesus Christ."
How You Can Get Involved
Churches wanting to start a prison ministry should contact OPMASDA through Carlton Roulston as a trainer (416-821-4610) or Enos Malcolm (416-209-5644) for more information.